At Duly Health and Care, we proudly accept plans from the following insurance providers:
This listing reflects current contracts between Duly's physician practice, DuPage Medical Group, and health plans. However individual provider's network participation may vary. In order to receive the highest level of benefits, please check with your health plan by calling the number on the back of your insurance card to verify provider participation prior to scheduling an appointment.
Select your provider to see the plans we accept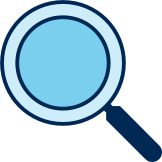 Sorry, we found no results.
Please try adjusting your search

Select your carrier to see the plans we accept.
Plans we accept from
Aetna
Medicare Advantage HMO/PPO
Aetna
Blue Cross Blue Shield
Blue Choice Preferred PPO (Bronze/Silver/Gold)
Exchange Plan
Blue Cross Community Health Plans
Blue Cross Community MMAI (Dual Eligibles)
Blue Edge/Blue Edge Select EPO
Blue Edge/Blue Edge Select PPO
Blue Precision HMO (Bronze/Silver/Gold)
Exchange Plan
Medicare Advantage Basic (HMO)
Blue Cross Blue Shield
Medicare Advantage Basic Plus (HMO-POS)
Blue Cross Blue Shield
Medicare Advantage Choice Plus PPO
Blue Cross Blue Shield
Medicare Advantage Choice Premier PPO
Blue Cross Blue Shield
Medicare Advantage Elite (HMO-POS)
Blue Cross Blue Shield
Medicare Advantage Premier Plus (HMO-POS)
Blue Cross Blue Shield
Coventry Healthcare
Advantage HMO
Coventry Healthcare
Advantage PPO
Coventry Healthcare
Humana
MMAI (Medicare-Medicaid Alignment Initiative)
Medicare Advantage Choice PPO
Humana
Medicare Advantage Choice Regional PPO
Humana
Medicare Advantage Gold Choice PFFS
Humana
Medicare Advantage Gold Plus HMO
Humana
Medicare Advantage Gold Plus HMO/POS
Humana
Medicare Advantage SNP (Special Needs Plan)
Humana
Preferred Network Access (PNA)
Preferred Network Access (PNA)
Private Healthcare Systems (PHCS)
United Healthcare
American Medical Security
Medicare Advantage AARP Medicare Complete
United Healthcare
Medicare Advantage HMO
United Healthcare
Medicare Advantage HMO-POS
United Healthcare
Medicare Advantage PPO
United Healthcare
Midwest Security Administrators
Individual & Family Plans (Bronze/Silver/Gold)
Exchange Plan
Medicaid
Blue Cross Community Health Plans
Blue Cross Community MMAI (Dual Eligibles)
MMAI (Medicare-Medicaid Alignment Initiative)
Medicare
Medicare Advantage Basic (HMO)
Blue Cross Blue Shield
Medicare Advantage Basic Plus (HMO-POS)
Blue Cross Blue Shield
Medicare Advantage Choice Plus PPO
Blue Cross Blue Shield
Medicare Advantage Choice Premier PPO
Blue Cross Blue Shield
Medicare Advantage Elite (HMO-POS)
Blue Cross Blue Shield
Medicare Advantage Premier Plus (HMO-POS)
Blue Cross Blue Shield
Advantage HMO
Coventry Healthcare
Advantage PPO
Coventry Healthcare
Medicare Advantage Choice PPO
Humana
Medicare Advantage Choice Regional PPO
Humana
Medicare Advantage Gold Choice PFFS
Humana
Medicare Advantage Gold Plus HMO
Humana
Medicare Advantage Gold Plus HMO/POS
Humana
Medicare Advantage SNP (Special Needs Plan)
Humana
Medicare Advantage AARP Medicare Complete
United Healthcare
Medicare Advantage HMO
United Healthcare
Medicare Advantage HMO-POS
United Healthcare
Medicare Advantage PPO
United Healthcare
Medicare Advantage HMO/PPO
Aetna